With enough usage, any saw blade will eventually lose its sharp edge, and will begin to perform less efficiently. When you notice this happening with any of your blades, you should contact us at Miner Saw, Inc., so we can restore your blades to their original high level of cutting proficiency, and so you can get many more hours of precision cutting on the job.
Saw Blade Sharpening in Nashville, TN
There are many different types of saw blade which require sharpening, and we have the equipment to sharpen each type here at Miner Saw Inc. Whichever kind of blades you may have, you can count on us to deliver high-quality results and give you a well-sharpened blade.
Carbide-Tipped Saw Blades

This is one of our specialties, and our service includes tensioning and hammering, and if necessary, tip replacement.

High-Speed Steel

We can restore your high-speed steel blades to their idea level of precision, so you can once again make precise cuts on materials.

Router Bits

We also have the ability to sharpen router bits if you need that service, and this includes straight bits, spiral router bits, and MTP bits.

Shaper Cutters

We can do re-tipping and general sharpening on your shaper cutters, so you can resume precision wood-cutting.

Planer Knives

This is another wood-working service we offer, since we can sharpen all carbide-tipped tools as well as high-speed steel.

Resaw Bandsaw Blades

Another of our specialties, we can provide sharpening service for varieties between 1″ and 1-1/2″, and we can do re-welding for 1/4″ to 1-1/4″.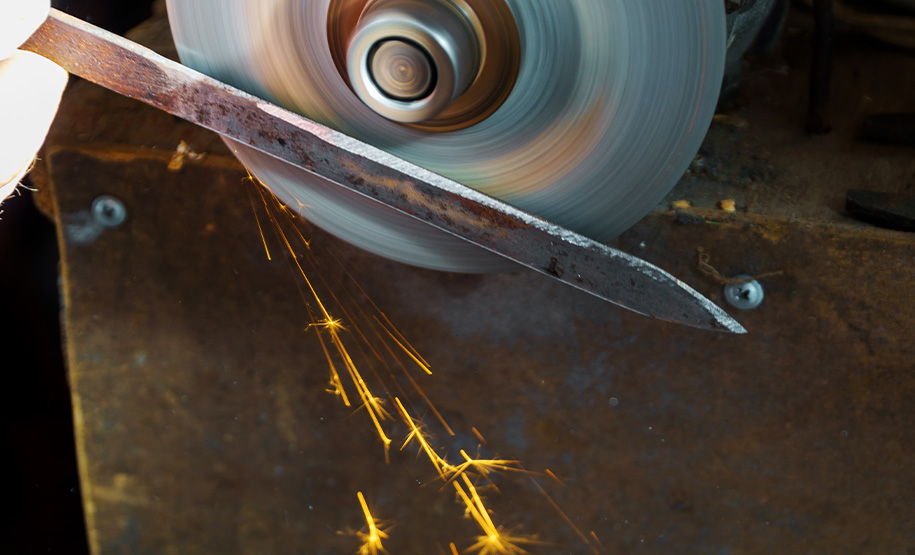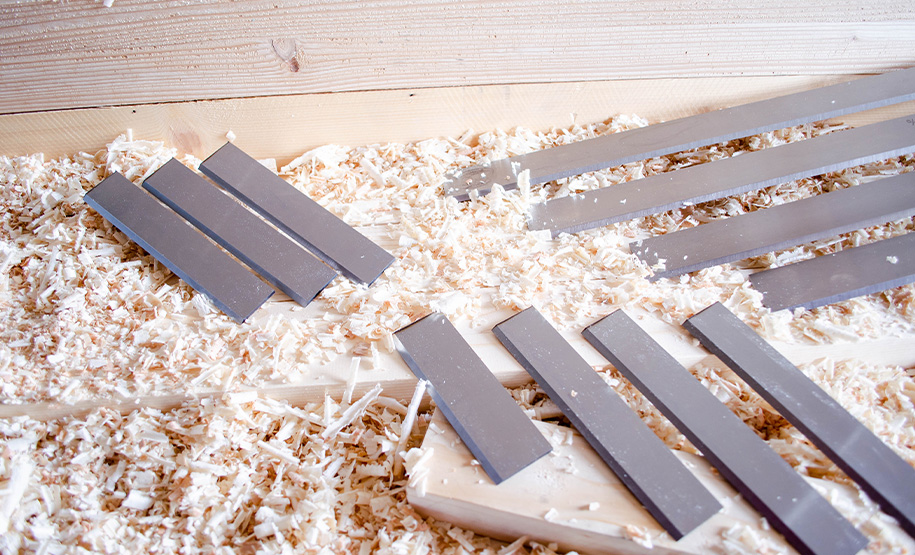 Additional Saw Services & Products in Nashville, TN
We also provide sharpening services for hand and lawn tools, so bring those in to our shop as well for complete servicing. If you happen to need any new blades or router tips, we can provide a wide array of products for you to choose from.
Saw Blade Rewelding

If you should need re-welding services, we have expert welders in-house who can do a great job for you.

Saw Blade Repair

Sometimes your blade can be repaired rather than having to buy a completely new one, and we have the expertise to repair virtually any kind of blade.

New Saw Blades

We have new blades for sale, if you should need any, and we work with only the top manufacturers, to ensure that you get a high-quality blade.

Router Bits

We keep a good supply of router bits on hand, if you should need a new one, and you'll have several great options to choose from.

Planer Knives

If you're a wood-worker and you need a new planer knife, we can accommodate you right here at our Miner Saw Inc. shop.
Points of Interest & Activities in Nashville, Tennessee
If you happen to be in the Nashville, TN area at any time, there are some points of interest you won't want to miss, including those described below.
Country Music Hall of Fame and Museum
At this venue, you'll encounter some of the legendary stars who helped establish and popularize country music, in this country and around the world.
Tootsies Orchid Lounge
Voted the #1 Honky Tonk in the world, Tootsies Orchid Lounge has become legendary as a place where country bands got their start, and continue to entertain appreciative crowds. This venue can also be rented out for special occasions and to host your own country music event.
Adventure Science Center
The Adventure Science Center has a mission of educating the public about the wonders of science, while making it fun for people of all ages. It has a state-of-the-art Planetarium, a number of interactive exhibits which you and your kids will love, and a number of award-winning programs such as Science Live! It also provides scientific demonstrations, summer camps for children, and 3D Print Workshops.
The Johnny Cash Museum
This museum has been ranked the #1 music museum in the world by a whole host of publications, and when you visit, you'll understand why. It has the largest collection anywhere of artifacts and memorabilia pertaining to the life of the beloved performer, Johnny Cash.
Madame Tussauds Nashville
This museum is home to some of the most life-like and realistic depictions of international stars and celebrities that you'll find anywhere. From Bruce Springsteen to Taylor Swift to Randy Travis, you won't believe these stars aren't living, breathing persons. Everyone enjoys having their picture taken with these celebrities, so you can show your friends how you personally met the biggest names in entertainment.
Grand Ole Opry
This iconic venue for country music has given birth to more stars and entertainers than any other spot in the country, and it continues to host the very best in country music.
Need a Saw Blade Sharpening in Nashville, TN?
If you need any of your blades or router bits sharpened in Nashville, TN, the one place to go is Miner Saw, Inc.
Nashville Saw Blade Sharpening FAQs
Some of the questions we are asked most frequently are shown below, but if you have others, please do contact us and we'll be glad to provide you with a courteous answer.
How Much Does Saw Blade Sharpening Cost in Nashville, TN?

The actual cost of blade sharpening services will depend on the number of teeth your blade has, as well as the type of blade it is, and the final cost can be anywhere from $15 to $65.

How Much Does Saw Blade Repair Cost in Nashville, TN?

The cost of blade repair in Nashville, TN will generally be tied to the kind of repairs that are necessary but will generally start at around $15.

How Much Does Saw Blade Repair Cost in Chattanooga, TN?

Repair costs will always depend on what kind of repairs are necessary, but will generally cost between $15 and $65.

How Much Does it Cost to Sharpen Router Bits in Nashville, TN?

Depending on the type of router bit you have, it might cost anywhere from $6 to $25 for sharpening your router bit.