When you need your saw blades sharpened in Huntsville, AL, the one place you should keep in mind is Miner Saw, Inc., where we can provide expert sharpening for any kind of blade you might have.
Saw Blade Sharpening in Huntsville, AL
In addition to our sharpening services, we also offer some new blades and router bits for sale, so when your current blades are too worn to be sharpened, we can help you with brand new blades.
Carbide-Tipped Saw Blades

Our CNC Grinders have programs for many different top grind configuration to provide precise sharpening of carbide-tipped saw blades. Our sharpening service includes inspection, normal hammering and tensioning, as well as tip replacement (where needed) or complete re-tipping.

Rip – Cutoff – Panel – Glue Line – Nail Cutting – Mitre – Edger – Plywood/Laminate – DryCut Steel Non-Ferrous Metal

High-Speed Steel

Saws, Dado sets, Weedeaters

Bits

In addition to saws, we also offer router bit sharpening. Our sharpening extends to straight bits, MTP bits, spiral bits and more.

Shaper Cutters

Straight – Door Sets – Raised Panel – Edging – Beading

Planer Knives

The sharpening of high-speed steel, solid carbide, and carbide-tipped knives.

Resaw Bandsaw Blades

Our sharpening service for resaw bandsaw blades includes all those between 1″ and 1-1/2″, and we can also do re-welding.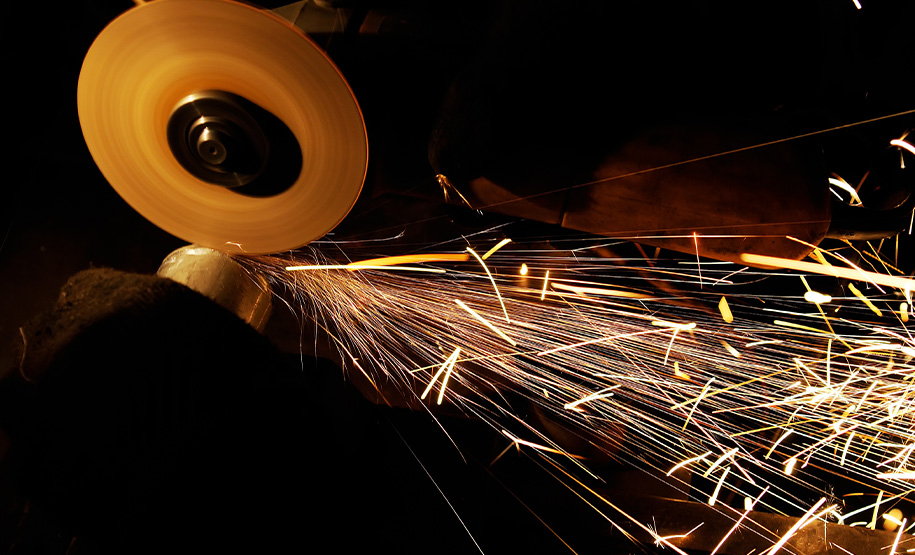 Additional Services & Products in Huntsville, AL
Bring in all of your power tools that need to be re-sharpened, because we offer a sharpening service for all these home tools also. When you need new bits or new blades, we can offer a wide variety of them, all from name brand manufacturers.
New Saw Blades

Remember us at Miner Saw, Inc., when you need a new blade, because we have a wide variety for you to choose from.

Bits

If you should need any new bits, we have a great selection for you to choose from right here in our shop.

Shaper Cutters

All you woodworkers can find your next shaper cutter here at Miner Saw, Inc., where we have a number of fine pieces which you can choose from.

Planer Knives

Before looking anywhere else for new planer knives, try checking out our product lines right here at Miner Saw, Inc.
Need a Saw Blade Sharpening in Huntsville, AL?
Whenever you need any kind of blade sharpening services, we hope you'll remember Miner Saw, Inc., because we have the expertise and the modern equipment to do an expert job of blade sharpening.
Huntsville Saw Blade Sharpening FAQs
Many of the most commonly asked questions we get are listed below, but if you have others, we'd love to hear them, so please do contact us.
How Much Does Saw Blade Sharpening Cost in Huntsville, AL?

The actual cost of your blade sharpening will depend on the material type and the number of teeth your blade has, but you can expect the service to cost $15 and upward

Does the Cost of Saw Blade Sharpening Differ Based on Material Type?

Yes, the material type will impact the cost, because the material type determines the specific grinder we have to use in order to do the sharpening.

How Much Does Saw Blade Repair Cost in Huntsville, AL?

The cost of blade repairs will hinge on the kind of repairs we need to do, but you can expect most repairs to cost between $15 and $65.

How Much Does it Cost to Sharpen Bits in Huntsville, AL?

To have your bits sharpened, it will usually cost you somewhere between $6 and $25.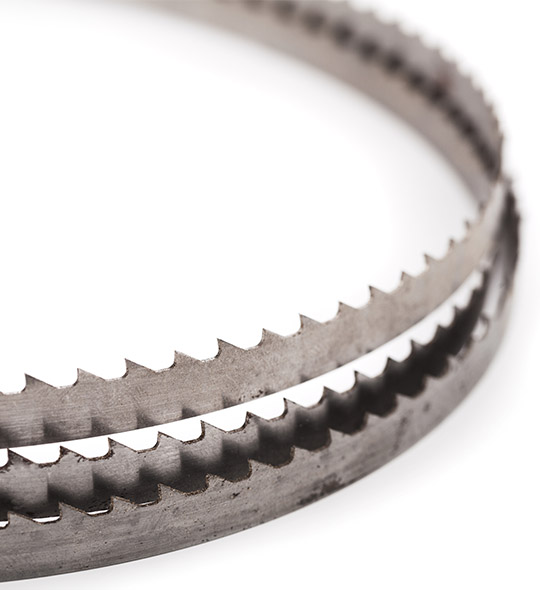 Points of Interest & Activities in Huntsville, Alabama
When you happen to be in town at Huntsville, AL, make sure to visit some of the excellent attractions listed below.
U.S. Veterans Memorial Museum
This is the official museum for veterans in the state of Alabama, and it contains numerous vehicles which have been used by the Military since World War I. There are also a great many artifacts which date back all the way to the Revolutionary War, and the museum itself is dedicated to preserving the memory and accomplishments of Alabama military personnel.
Harmony Park Safari
This is a federally licensed nature preserve which contains a number of exotic and free-ranging animals. You can drive through the 2-mile route of the preserve while enjoying the sights and sounds of buffalo, camels, zebras, zebus, tortoises, giraffes, ostriches, and kangaroos.
U.S. Space and Rocket Center
There are literally tons of things you can do at this space center, including a visit to a moon crater, a simulated space station, visiting a shuttle park, exploring the Saturn V rocket, checking out the planetarium, and watching all kinds of space related videos at the exhibit theater.
Huntsville Botanical Garden
You can literally spend hours investigating the hundreds of flower species here, and take a long walk through the Butterfly House to learn all about these winged creatures. There are a number of gardening classes and seminars offered, and there's a summer camp for the youngsters, where they can learn about growing things.
Monte Sano State Park
Many people reserve cabins for a week or more to experience the refreshing mineral springs at this state park. There are a number of rustic cabins which can be reserved, in addition to more modern facilities, which are equipped with grills, fireplaces, widescreen TVs, and showers.
Huntsville Museum of Art
This iconic venue for country music has given birth to more stars and entertainers than any other spot in the country, and it continues to host the very best in country music.