For any kind of saw blade sharpening services you might need in Chattanooga, TN, your best bet is to contact us at Miner Saw Inc., where we have all the most advanced equipment, so we can restore your blades to a condition close to new.
Saw Blade Sharpening Services in Chattanooga, TN
Saw blade sharpening has to be done with a great deal of know-how and expertise, because some blades are very expensive, and require careful handling. We have all that kind of experience here at Miner Saw Inc. so you can rely on us for the most professional sharpening services.
Carbide-Tipped Saw Blades

We specialize in sharpening carbide-tipped blades, and our service includes hammering and tensioning, as well as any tip replacements which might be needed.

High-Speed Steel

When we sharpen your high-speed steel blades, you will once again be ready to make precision cuts on any materials you need to.

Router Bits

We provide router bit sharpening for MTP bits, spiral router bits, and of course for straight bits as well.

Shaper Cutters

We have a great deal of experience improving blades for woodworking. Bring us your shaper cutters for re-tipping and general sharpening.

Planer Knives

Our woodworking expertise extends into sharpening your planer knives with carbide-tipped tools as well as high-speed steel.

Resaw Bandsaw Blades

Another of our specialties is sharpening resaw bandsaw blades, and we can handle blades between 1″ and 1-1/2″.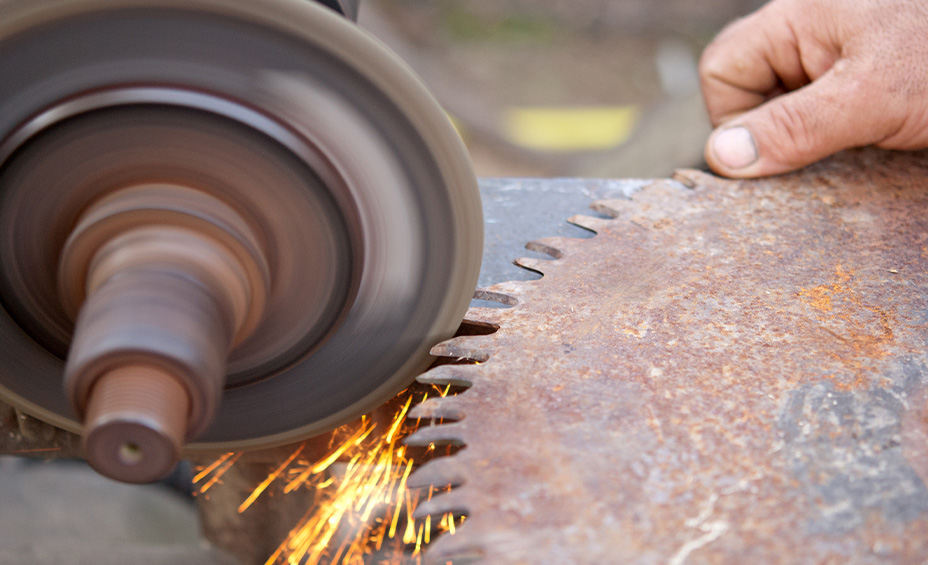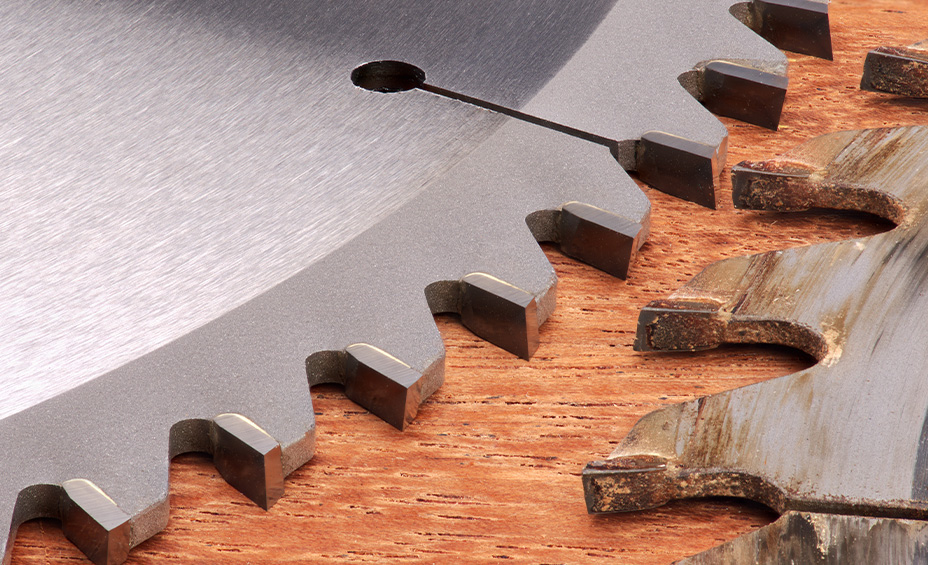 Additional Saw Services & Products in Chattanooga, TN
If you need your lawn mower blades sharpened or any of your power tools, we can handle those services as well. Whenever you need new blades or router bits, you should check out our offerings before going anywhere else, because we stock nothing but the best.
Saw Blade Rewelding

Should your blades require re-welding, we have in-house expertise to do that for you.

Saw Blade Repair

Rather than purchasing an expensive new blade, bring your damaged blade to us so we can repair it.

New Saw Blades

When you're in the market for a new saw blade, check out all the options we can provide for you.

Router Bits

Our router bits are made by the best manufacturers in the country, so come take a look before going anywhere else.

Planer Knives

Our woodworking expertise extends into sharpening your planer knives with carbide-tipped tools as well as high-speed steel.

Shaper Cutters

We stock a number of different shaper cutters, so you can buy one and resume your wood-working activities.

Planer Knives

Another wood-working necessity that we can provide for you are our planing knives, which are all high-quality products.
Points of Interest & Activities in Chattanooga, Tennessee
Anytime you happen to be in the Chattanooga, TN area, you should check out some of the fascinating attractions and points of interest which are described below.
Ruby Falls
You can choose from an exciting Cave Adventure or a spectacular zip-lining adventure at Ruby Falls, and the whole family will enjoy this experience. There are also a number of special events which are offered at various times of the year, making this visit well worth your while.
Creative Discovery Museum
This is one of the top children's museums in the country, and it provides some tremendous outreach programs to students of all ages. Currently, an awesome Kenya exhibit is on display, allowing visitors to learn all about the customs and cultures of that country.
Chattanooga Choo Choo
This exciting venue is a hotel which is much more than any ordinary hotel. Here you can experience the Comedy Catch, the Glenn Miller Gardens, the Chattanooga Jewelry Company, Station Street, the Sweetly Southern experience, and a dynamic Songbirds show.
Tennessee Aquarium
You'll be amazed at the variety of marine life you can observe at this fantastic aquarium. You'll see the Tiger Shark, the alligator snapping turtle, the North American River Otter, the Macaroni Penguin, and a whole host of others. The aquarium is host to amphibians, fish, birds, butterflies, and a number of invertebrates
Lookout Mountain
This attraction is home to three world famous attractions showcasing the natural wonder of this country. Rock City provides you with a view of seven different states, Ruby Falls houses the tallest and deepest underground waterfalls in the U.S., and the Incline Railway is the steepest incline railway in the country.
Raccoon Mountain Caverns
This is like a trip back in time, providing visitors with cabins and camp sites while they explore the area. You'll be able to investigate ancient caverns and experience what gold-seekers did in panning for gold, and when you're in the mood for a more modern experience, you can stop in and browse the gift shop.
Need a Saw Blade Sharpening in Chattanooga, TN?
No one else in Chattanooga, TN can offer you the kind of expertise at the affordable rates that we do at Miner Saw Inc.
Chattanooga Saw Blade Sharpening FAQs
We are frequently asked a number of the same questions at our shop in Chattanooga, and some of these are listed below. If you have questions other than these, by all means contact us and we'll be happy to provide you with a courteous response.
How Much Does Saw Blade Sharpening Cost in Chattanooga, TN?

Blade sharpening in Chattanooga, TN will depend on the material of your blade, as well as the number of teeth. The cost will generally start around $15 and could go upward from there.

Does the Cost of Saw Blade Sharpening Differ Based on Material Type?

Yes, it does, and this is primarily because we have to use different sharpening tools according to the type of material your blade is made of.

How Much Does Saw Blade Repair Cost in Chattanooga, TN?

Repair costs will always depend on what kind of repairs are necessary, but will generally cost between $15 and $65.

How Much Does it Cost to Sharpen Router Bits in Chattanooga, TN?

When you need your router bits sharpened in Chattanooga, it will depend on what type of router bit you have, but you can expect that sharpening services will generally cost somewhere between $6 and $25.